What Is Comprehensive Insurance?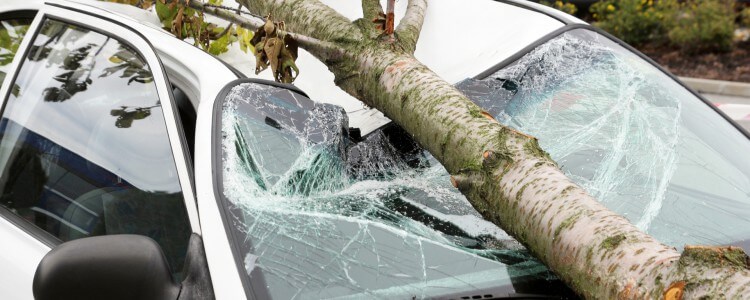 When it comes to insurance, a lot of people feel confused. After all, there are multiple types, each serving a unique purpose. If you want the best protection possible, consider taking out a comprehensive insurance policy.
In layman's terms, comprehensive insurance provides coverage in the event that someone steals your vehicle or if it becomes damaged due to an accident not categorized as a collision. Damage caused by a falling object, whether hail, a tree branch, a ladder, and so on, is one example.
Things Comprehensive Insurance Covers
Beyond the few things mentioned, this type of insurance helps with the repair or replacement of your vehicle should it be damaged because of vandalism, a fire, and animals. It also covers damages caused by natural disasters, rocks or objects kicking up from the road while driving, and even civil disturbances.
While comprehensive insurance protects against many things, it doesn't cover medical expenses of you or passengers, damage to your vehicle from a collision, or damage to another party's automobile due to a crash.
Deductible
As with all insurance, you determine the deductible for a comprehensive policy. If you need to file a claim, the provider must receive that amount before covering it. Say a tree limb falls on your car, causing $1,000 in damage. With a $500 deductible, you would end up paying 50 percent of the cost for repair while your policy would cover the other 50 percent.
Policy Limits
There's a limit as to the maximum amount a comprehensive insurance policy pays out on a claim. In most cases, it's the same as the vehicle's depreciated value. Say someone stole your car and the policy covers $10,000. You could buy another vehicle for that amount or less or if you decide to buy something new for $25,000, you would have to finance $15,000 or come up with the money out-of-pocket, in addition to the deductible.
When to Buy Comprehensive Insurance
Sometimes, comprehensive insurance makes sense while other times it's not a good investment. Keep in mind that if you have a leased or financed automobile, more than likely, the lender will mandate that you carry this type of coverage.
Although you can opt for comprehensive insurance whenever you want, first consider the age and value of your vehicle. As an optional policy, the amount you spend in premiums might not justify it. For example, if you have a 15-year-old car with a cash value of only $1,000, you might not want this kind of coverage.
However, if you have a tight budget that would make car repairs or a replacement difficult, then buying a comprehensive insurance policy could be the right thing to do. Talk to your agent about the annual premiums on top of what you would pay for collision coverage. If it turns out to be a cost-effective option, great. Otherwise, there's no need for it.
Filing a Claim
The process of filing a claim when you have comprehensive insurance is pretty straightforward. Regardless of the incident, as long as the policy covers the accident, you would contact your insurance carrier to speak with someone in the claim's department. That individual will gather all pertinent information, followed by having an adjuster look at your automobile to determine the type and severity of the damage.
You would then visit a licensed auto body or mechanic shop to get an estimate. Once the insurance company approves your claim, you're free to have the vehicle repaired, or you can start shopping for a different one. Depending on the provider, you may have to pay the deductible out-of-pocket before it pays out on a claim. If not, it will deduct the amount from the claim's check.
Today, roughly 73 percent of all drivers choose to buy an optional comprehensive insurance policy. Considering that most premiums run about $25 a month, it's a small price to pay for what could be a costly repair or replacement. If you want complete peace of mind, it never hurts to discuss this coverage with your insurance provider.
Are you looking for low-cost auto insurance in Alabama or Louisiana? If so, you've come to the right place. USAgencies compares car insurance quotes from top insurance companies to find you the best rate. Request a free car insurance quote online or over the phone by calling 800-420-3712.