Cheap Car Insurance Quotes in Alabama and Louisiana
Get Affordable Car Insurance in Alabama and Louisiana
Getting Cheap Car Insurance in Alabama and Louisiana
At USAgencies Insurance, we believe all Alabama and Louisiana drivers should have access to good, cheap car insurance. We have experienced agents who can help drivers – regardless of their past or current driving record, credit history and/or DUIs or other major dings – find car insurance that they can afford.
At USAgencies, we are experts in helping you get on the road and be incompliance with Alabama and Louisiana driving laws. We believe everyone should have the opportunity to drive legally and have the peace of mind that comes with being protected.
Are You Paying Too Much For Car Insurance in Alabama and Louisiana?
In Alabama, the average car insurance cost for full coverage is $135/month, which is quite a bit cheaper than the national average cost of $161/month. For the minimum, state-required liability car insurance, Alabama drivers pay on average $39 per month. Nationally, drivers pay on average $47 for the state-required minimum liability auto insurance.
And in Louisiana, the average cost of full coverage car insurance cost is $227 per month, which is quite a bit higher than the national average, while the average for the state-required minimum car insurance in Louisiana is $81 per month.
Why the difference between these costs? Unfortunately, Louisiana is among the highest, if not the highest, in car insurance cost in the nation. This is due to a larger than normal amount of lawsuits stemming from accidents.
Exactly how much you pay for your car insurance can depend on many factors, including where you live, what car you drive, and even your credit score. But no matter how much you're paying, you could save money by switching to a new insurance carrier. At USAgencies, we specialize in helping you compare auto insurance rates across companies.
How Does Car Insurance Work?
Basically, car insurance allows drivers to pick the amount of coverage and financial protection they want when driving on the roads in Louisiana and Alabama. Car insurance is an agreement between drivers and their insurance companies that if there is a car accident, the insurance company will help pay for damages and injuries.
In at-fault states such as Alabama and Louisiana, insurance companies help to pay for the damages and injuries of the party not deemed responsible.
What is the State-Required Minimum or Liability Car Insurance in Louisiana and Alabama?
Before you can legally drive on the roads in Alabama and Louisiana, you'll need to have the state-required minimum liability car insurance in place. This helps the states by providing some financial compensation to the victims of a car accident who are not at fault.
Here is a table showing the state required liability for Alabama and Louisiana.
| Alabama | Louisiana |
| --- | --- |
| $25,000 for death or bodily injury to one person | $15,000 for bodily injury to one person |
| $50,000 for death or bodily injury to two or more persons | $30,000 for bodily injury to more than one person in a single accident |
| $25,000 for damage or destruction of property | $25,000 for damage to someone else's vehicle or other property |
Moving up from the state-required minimum, you have the option of purchasing higher levels of protection, including collision and comprehensive, as well as uninsured driver.
Car Insurance Quotes Made Easy
Just think: you are only three short steps away from getting an affordable car insurance quote in Alabama and Louisiana.
All you have to do is fill out the online form and then speak to one of our insurance specialists. After that, you get the coverage you need and can print your insurance card out right away.
But why do you need USAgencies for your insurance needs? Simple: to get the best possible coverage at the most competitive and affordable prices.
Step 1
Fill out our simple quote form.
Step 2
A representative will contact you to discuss your auto insurance coverage options and present you with lowest rate.
Step 3
Purchase your policy and print your insurance card. It's that simple!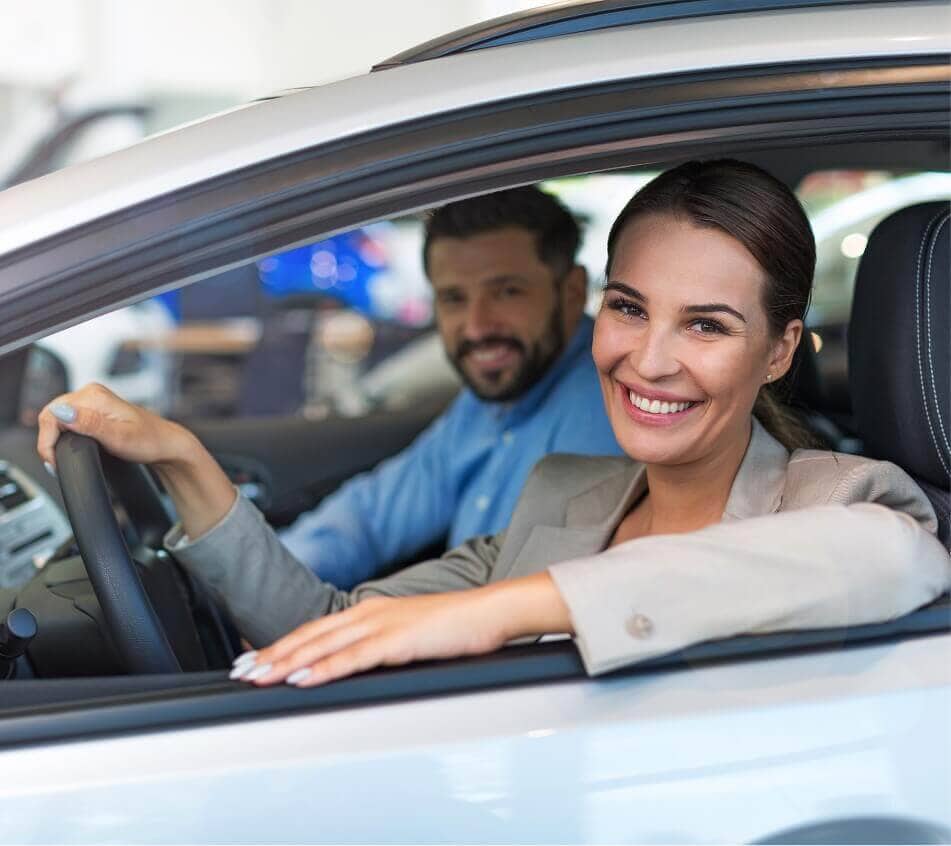 Start Saving On Your Monthly Premium Today
We are confident that we can save you money on your monthly insurance premium here at USAgencies. We compare rates with other major insurance carriers. That's because we understand that you deserve to get the best possible rate.
Our auto insurance specialists can tell you all about the insurance discounts we have to offer. You may already qualify for some of these and be able to easily qualify for a few more. Some discounts include:
Bundling your policies

Auto pay

Military

Good student

Anti-theft devices

Low mileage
Can You Get Coverage for High-Risk Drivers in Alabama and Louisiana?
Getting a DUI conviction or committing certain other driving violations may require that a driver get an SR-22.
This is important because high-risk drivers usually end up paying too much for insurance. With USAgencies, you don't have to worry about breaking the bank just to insure your car.
Get Cheap Car Insurance in Alabama and Louisiana Today
Now you know that the best way to get cheap car insurance is to compare quotes from different carriers. But what if you could get the most competitive quotes at the click of a button?
Here at USAgencies, we will transform your car insurance experience. If you're ready to get the best car insurance, request a quote online. Or you can visit us at the nearest office. Finally, don't be afraid to pick up the phone and call us at 800-420-3712.