Windshield Repair: Does My Car Insurance Cover That?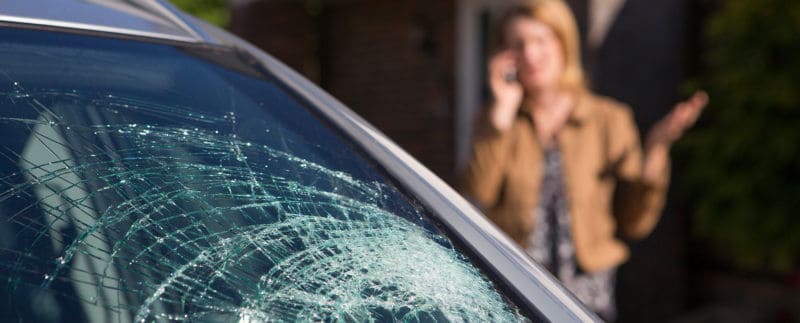 Glass damage, whether it's a damaged windshield or window, is all-too common. Regardless of what caused the damage, the best thing to do is to get it fixed as soon as possible. If a glass component on your vehicle is cracked, chipped, or shattered it should be repaired right away. The question most people have is who's going to pay for the damaged windshield or glass: you, out of your own pocket, or your insurance company? Assuming the damage caused to your windshield was caused by an act of nature rather than as the result of an accident, the following should allow you to further understand how to handle the glass repair and replacement process.
Comprehensive Coverage
Comprehensive coverage is an option most insurance companies offer and could be favorable in this situation. If your windshield or window needs repair, you'll most likely be able to get most, if not all of the costs covered under comprehensive coverage. However, if your windshield or window needs to be replaced, you may still end up paying out of pocket to get your glass replaced.
You could evaluate the damage and decide for yourself what may be the outlook of your situation. For instance, if the crack is only as large as an American dollar bill (or smaller), the repairs will most likely be fully covered under your comprehensive coverage. However, if you've got a large crack or the glass is completely shattered, you're looking at a full replacement and you'll most likely be paying for the full replacement on your own.
Repair Costs
Once you get an estimate on how much the cracked glass will cost to fix, you'll want to look at your comprehensive coverage deductible and compare the costs. If the cost of repair is around the same as your deductible, it may make more sense to just pay for the repairs out-of-pocket than file an insurance claim. if the cost of repair or replacement is $250 and your deductible is $200, your insurance company will pay $50 to cover the remaining balance. That being said, it's important to decide whether or not it's worth it to go through your insurance or if it would make more sense to just pay for the repair out of pocket since each car insurance claim can lead to an increase in your premium. While a windshield claim alone may not result in a premium increase
Filing a Claim for a Damaged Windshield
If you decide to file an insurance claim for your damaged windshield or window, you'll need to contact your insurance company to get started on the repairs. As you further understand the glass repair/replacement process, you can likely figure out whether or not your insurance company will cover the costs, but you always want to contact your insurance agent and get full guidance on your specified options, so you can be certain you're making the best decision for your vehicle and your wallet.
In Conclusion
Realizing you need to fix a glass component on your vehicle can be frustrating, inconvenient, and in some cases expensive. However, for your safety, the safety of passengers, and the safety of those outside of your vehicle, you should work on getting the damages fixed as soon as possible. Driving with damaged glass is a physical safety risk and depending on how extensive the damage is, it may be against the law to continue to drive with the glass damage unrepaired. Getting your windshield/window repaired as soon as possible will ensure your protection and allow you the peace of mind you need to continue driving in the safest manner possible.
Now that you have a better understanding of your options for glass repair and replacement, make sure you have the right auto insurance for incidents like this. Freeway Insurance has a full range of options that we can tailor to your specific insurance needs. Get your free auto insurance quote online or over the phone at (800) 777-5620.