How the EPA Almost Ruined NASCAR with Proposed Emission Rule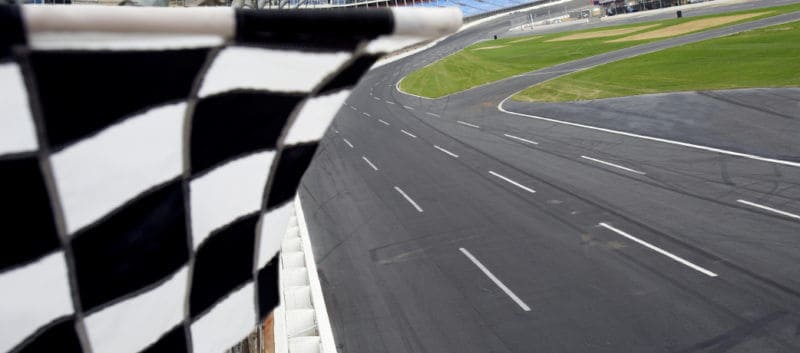 NASCAR fans anxiously await the start of the auto racing season every year to watch brightly-painted modern chariots with roaring, high-performance engines under their hoods circle a two-mile banked oval at close to 200 mph. They don't take kindly to proposed rules that can drastically change the popular sport. And, who can blame them?
Diehard stock car racing fans follow their favorite drivers all year round, rooting for them at every auto race track – from Daytona, to Talladega, to Darlington – until a "Sprint Cup Series" champion is eventually crowned.
EPA proposes potentially harmful emission rule
So, when the Environmental Protection Agency (EPA) proposed an emission rule that could have been harmful to Talladega and NASCAR, auto racing fans and government officials, especially in the Southern states, rose up in opposition to the new rule.
Obviously, the EPA didn't take into account the impact the legislation would have on states that depend a great deal on the revenue auto racing brings in.
Alabama Attorney General Reacts
The EPA's emission proposal, as written, prevented the use of converted street vehicles for off-street racing. This, according to Alabama Attorney General Luther Strange, "would have effectively shut down off-street racing in Alabama and across the country."
As a result of controlled opposition on behalf of thousands of Americans requesting the EPA drop the unpopular proposal, the agency opted to reconsider. Alabama was one of eight states to express their dismay to EPA Administrator Gina McCarthy over the new rule and the potential harm it could cause to those state economies that depend on the revenues from motorsports.
Surprising turn around
In a surprising turn around last week, the EPA released a statement withdrawing the controversial proposed rule. According to the statement, "…EPA supports motorsports and its contributions to the American economy and communities all across the country. EPA's focus is not on vehicles built or used exclusively for racing, but on companies that don't play by the rules and that make and sell products that disable pollution controls on motor vehicles used on public roads."
EPA's well-meaning intention backfires
The EPA's well-meaning intention was to take aim at the unlawful defeat devices that pump dangerous and illegal pollution into the air, but the language in the July 2015 proposal inadvertently backfired, creating confusion and the belief it included the dedicated, high-performance competition-built cars used for NASCAR racing.
In an attempt to ease the fears of NASCAR and motorsport racing fans, "the EPA has decided to eliminate the proposed language from the final rule."
Don't drive without insurance. It is against the law. Call USAgencies today at (800) 420-3712 to get a free, no-obligation car insurance quote. You will get a customized quote that is affordable. You can also get your free car insurance quote online.