Popular Myths About Car Insurance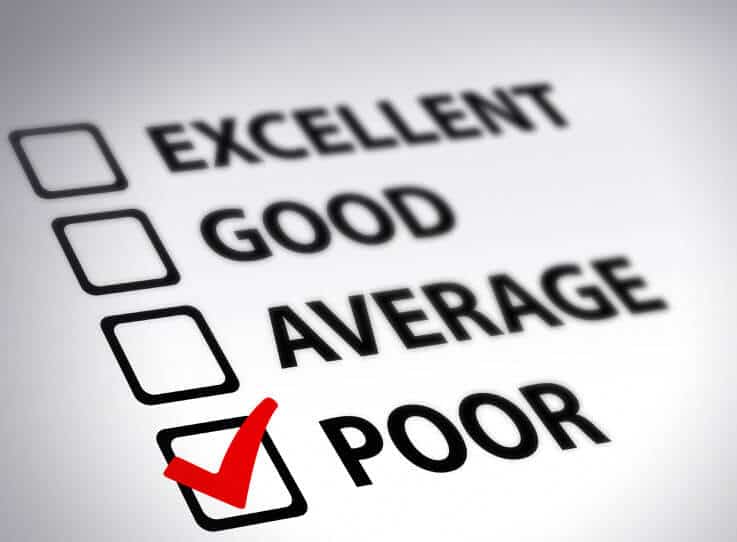 You're standing at the water cooler with a co-worker and he makes a comment about why he's paying so much for car insurance. Neglecting to mention his recent accident and two speeding tickets, he blames the high rates on the color of his car. If you don't know any better you may believe what he's saying. That's how myths get started…and, if repeated enough times, they become part of everyday conversation. That's why – Fully understanding the factors that affect your insurance premiums is as important as exposing the eight myths about car insurance.
Myth #1 – Color matters in determining your car insurance rates
Contrary to what your co-worker would like you to believe, the color of your car has absolutely no bearing on what you'll pay. Whether your car is red, white, or blue…your car insurance company couldn't care less. What they do care about is the type of car you drive. When giving you a quote or setting your premiums and coverage costs, they'll take the make, model, body style, engine size, the year of the car, as well as the age, driving record, and credit history of the driver of record into consideration. In addition, your insurer may also base your rates on the price of the car, repair costs, safety rating, and theft statistics. But, as far as color is concerned…it's got nothing to do with it.
Myth #2 – As you get older you'll pay more for car insurance
Actually, it tends to be the opposite. Many drivers 55 and older with good driving records can qualify for a reduction in their car insurance rates. This also can apply if they've completed an approved defensive driving or accident prevention course. Some of these are available through local and state agencies and AARP. A 10 percent discount is usually the norm, although you may want to check with your carrier as percentages may vary. Your insurer is the best source to answer any other questions about older driver discounts.
Myth #3 – Your credit doesn't matter
This may have been true years ago when credit bureaus didn't monitor how we pay our bills, but these days, what is referred to as your credit-based insurance score does matter.  If you're unfamiliar with what an insurance score is, it's best explained as a measure of how well you manage your finances, and not, per se, your financial assets. More and more car insurance companies take this score into consideration when you purchase, change or renew your car insurance coverage.
Myth #4 – Your car is automatically covered if stolen, vandalized or damaged by a falling meteor or space junk
It depends entirely on whether you have full coverage or not. Comprehensive and collision are optional coverages. If you're only carrying liability as required by your state, you're not covered. The same would apply if it was stolen or vandalized. However, if you drive a newer car, lenders require you to purchase comprehensive and collision coverage as a condition of a car loan agreement.
Myth #5 – The minimum amount of auto liability insurance required by law is all the coverage you need
While almost every state requires you to carry a minimum amount of liability coverage, you may find out the hard way that more is better. Accidents frequently end up costing more than the minimum limits. You could find yourself being sued and have to pay a great deal more out-of-pocket for losses incurred than you readily have available. It could ruin you financially. The car insurance industry and various consumer groups generally recommend a minimum of $100,000 of bodily injury protection per person and $300,000 per accident. Yes, it may cost you a bit more but, in the long run, it may be well worth it if you get in a serious accident.
Myth #6 – If my friend borrows my car and gets into a wreck, his insurance covers everything
Makes sense, but wrong. This is because, in most states, the car insurance policy covering the vehicle is regarded as the primary insurance. In other words, your buddy not only wrecked your car, but also the car he ran into…and your insurance company has to pay for all the damages. End result…higher rates for you. Since policies and laws differ by state, you may want to familiarize yourself with the differences before handing a friend your car keys.
Myth #7 – Car insurance costs more if you're in the military
Not sure how this myth got started, but, truth is – if you're in the military, regardless of the branch, you qualify for a discount on your car insurance. You only need to provide documentation to your insurance company as verification of your eligibility. Some insurance companies may also provide discounts for former members of the armed forces, as well as their family members.
Myth #8 – My personal car insurance covers my car whether I drive it for business or pleasure
Not necessarily. Using your personal car or truck for business if you're self-employed could make things pretty sticky for you if you get in an accident. Your car insurance company could inform you that you're not covered because it was understood you only used your vehicle to drive to and from work…not to make deliveries. You may want to consider business-related coverage to save yourself any problems down the road. The extra coverage might be worth it.
Don't let myths deter you from getting the best rate on your car insurance. USAgencies provides great car insurance coverage at affordable rates. Call today at (800) 420-3712 to speak with an agent to get your free car insurance quote. You can also get a quote online.