Should You Get a Roadside Assistance Plan?
You want as much protection as possible when you're on the road, but you still can't help but wonder, "Is a roadside assistance plan worth it?" If you have a new vehicle that's still under warranty, it might include a roadside assistance plan. Otherwise, it's wise to purchase a plan so that you can have access to 24-hour roadside assistance.
Learn about the roadside assistance coverage and then find out how to purchase a plan.
What Does Roadside Assistance Cover?
When you browse roadside assistance plans, you'll realize that they are all different. However, most plans share some basic similarities, such as minor adjustments and repairs when your vehicle breaks down. These include changing a flat tire, fuel delivery, battery jumpstarts, locksmith services, and winching. Also, these plans include car towing services.
Calling for Roadside Assistance
With 24-hour roadside assistance, you can reach out at any time of the day or night. You'll likely receive a toll-free number to call if your vehicle breaks down. Depending on your plan, you also might have an app with GPS tracking to help the service provider locate you. If that's the case, you can also request service through the app.
If you call roadside assistance, you will reach a dispatcher. With most plans, the dispatcher contacts the closest service company that's contracted with your insurance company. Then, the service provider rushes to you and provides the necessary service. This is typically very quick, and you'll be back on the road shortly.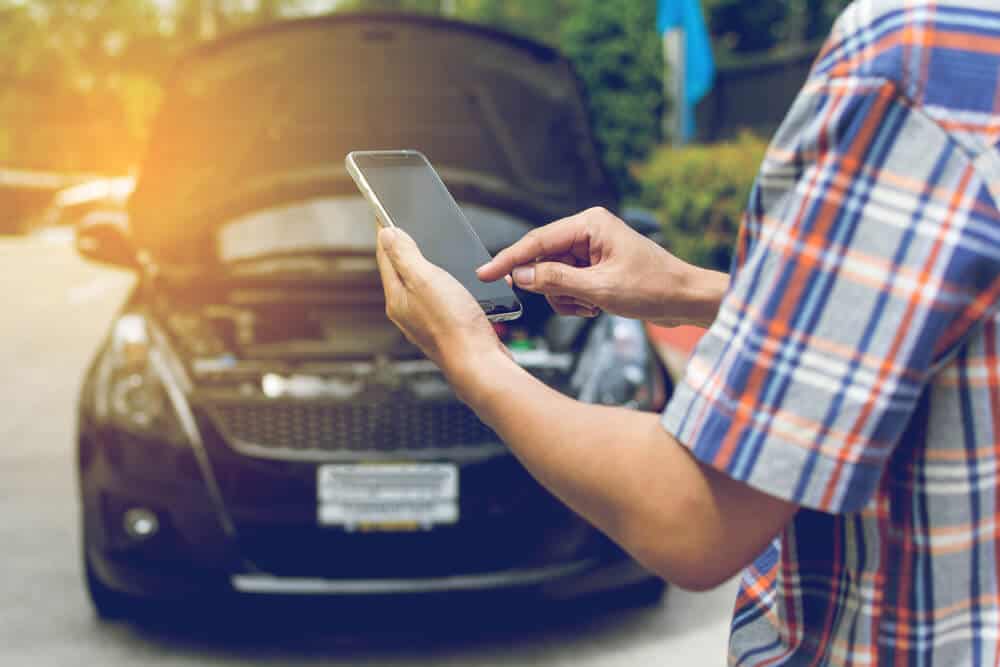 Service Limits
Most 24-hour roadside assistance plans limit the number of service calls you can make each year. Generally, plans allow for four to five service visits. If you go over that limit, you'll have to pay for the service. Most people don't have any issues with the service limits.
How to Purchase Roadside Assistance
While there are various options for purchasing roadside assistance, you'll likely get the best price by going through your insurance company. You can add it to your policy and then begin using it immediately.
Saving Money With Roadside Assistance
Basic roadside assistance plans generally cost $40-$60 a year, although you can pay $100 or more if you get premium benefits. Still, if you use the service, you can expect to save money, even if you pay for premium benefits. On average, people pay $109 for a tow truck service. If you lock your keys in your car without roadside assistance, you can expect to pay around $50-$100, based on how far the locksmith has to drive. That means that even if you use the service once, you can end up ahead.
Get Quotes for Roadside Assistance
With an affordable price and essential features, roadside assistance is an excellent value. You can ensure you get the best deal possible by contacting a licensed insurance agent. Then, you can get quotes for a roadside assistance plan.
After comparing quotes and features, you'll be ready to purchase your plan. It will then be there if you need it, so you won't have to worry when you're on the road.
Did you know that USAgencies Insurance offers roadside assistance plans? Make sure you and your family won't be stranded if your vehicle breaks down. Call us today to purchase a plan.