NHTSA: Unsafe Helmets Place Motorcyclists at Risk of Head Injury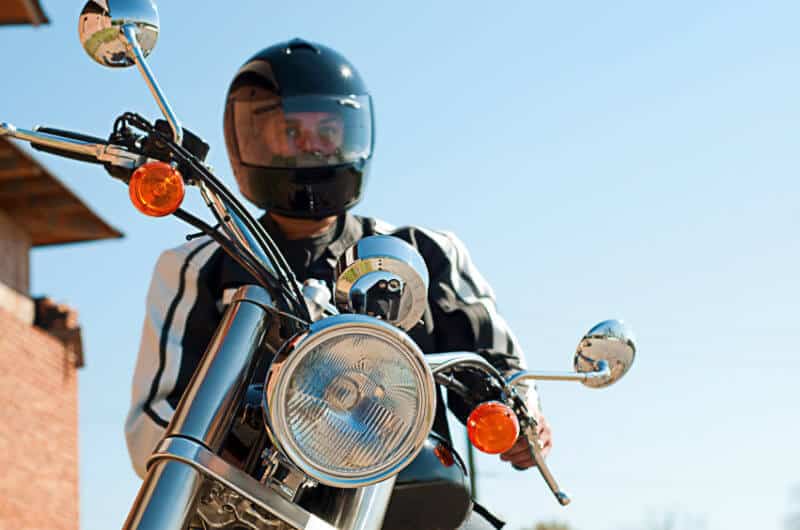 Anyone who rides a motorcycle knows the risk of injury exists as a result of inattentive drivers who focus more on cars and less on them. So, why increase the severity of a potential injury by wearing an unsafe helmet?
Not all motorcycle helmets are designed to fully protect your head from serious trauma that could cost you your life. Nineteen states and the District of Columbia require all riders to wear them, and that includes Alabama. More specifically, all motorcycle operators and their passengers who plan on riding in the state must wear a helmet approved by the U.S. Department of Transportation (DOT) because they are tested for safety.
Furthermore, according to state law, in addition to being DOT approved headgear, the motorcycle helmet must be designed specifically for motorcycle riders and passengers and include:
• An exterior shell of shatterproof material.
• A supportive cradle that creates separation between the head and the helmet's outer shell.
• Impact-resistant and absorbent padding.
• A chin strap.
Unfortunately, despite the required use of an approved helmet, some motorcycle enthusiasts feel it infringes on their experience of riding the open road and try to bypass the helmet law by purchasing and wearing novelty helmets that provide little or no protection whatsoever in the event of a bad crash.
For years, U.S. regulators have attempted to limit the marketing and availability of fake helmets being passed off as the genuine item, but the phony ones are still accessible. The National Highway Traffic Safety Administration (NHTSA) has now taken up the fight by proposing a number of changes to existing rules intended to not only make it easier for both riders and law enforcement to tell the difference between the fake ones from the real thing, but to also make it more difficult for retailers to sell the more dangerous novelty helmets.
Statistics have shown that in a crash, motorcycle riders and their passengers stand a higher risk of brain injury or a fractured skull with the use a novelty helmet than if they had been wearing a certified DOT helmet. In a 2009 study, the NHTSA found that 56 percent of motorcyclists who were injured in a crash while wearing a novelty helmet suffered major head injuries. By comparison, of those wearing a DOT certified helmet, only 19 percent of riders had severe head injuries.
While 100 percent compliance to the helmet law may be unrealistic, the NHTSA knows that a higher percentage of riders following the rules means a better chance of further reducing the number of deaths and incidences of serious head trauma. And, although helmet violation fines are in place for infractions, they have done little to deter those who are determined to ride without a proper helmet. But, if the NHTSA has its way, novelty helmets will be tougher to buy and wearing one will result in a fine.
Whether you need low-cost motorcycle insurance or auto insurance, you never want to pay more than you should. Call USAgencies at (800) 420-3712 to speak with a live agent and get a free car insurance quote. You can also get a free car insurance quote online.