5 Things to Look for in Your Alabama Renters Insurance Policy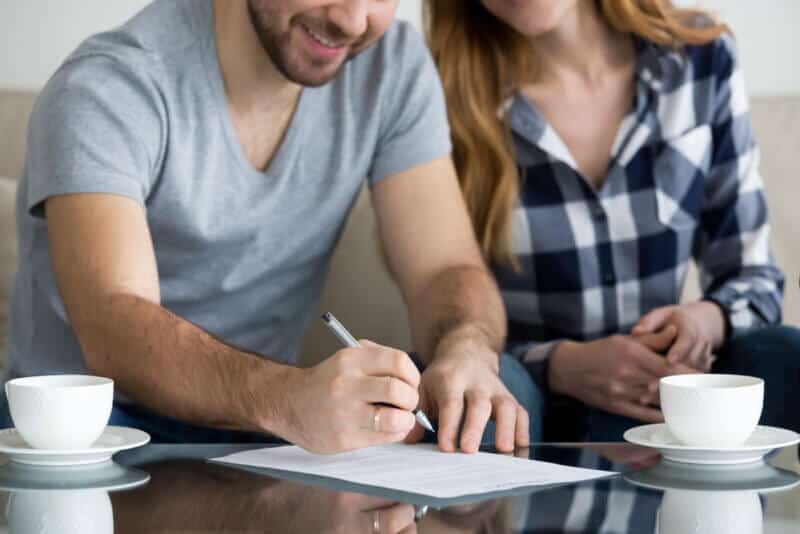 Renters insurance is one of the most affordable types of insurance, and it can save you a great deal of time and money. If you rent your home in Alabama, cheap renters insurance is a valuable tool to make sure that you will be safe financially in the event of unforeseen events. Most renters insurance policies cover liability, contents, and additional living costs in an emergency. Let's look at some of the most important things to consider.
1. What Does the Liability Portion of Affordable Renters Insurance Cover?
Accidents happen. If you are sued because of an accident you caused, liability insurance may cover the cost of your legal fees and damages up to the policy's dollar limit.
Let's say you leave your apartment and accidentally leave your stove on, and a fire breaks out, which burns down the building. Without renters insurance, you could find yourself in the dire situation of needing a new apartment and having huge bills that you might not be able to cover.
Some renters insurance policies will cover liability expenses that don't occur on the actual rental property, like if you accidentally cause someone physical injury but are not in your apartment at the time. In the case of someone being hurt while in your rental, say by falling down the stairs, your renters policy may help you if that person decides to sue.
Dollar limits and what and where coverage is in force are all details you should understand in a prospective policy.
2. Does the Content Coverage Include Replacement Cost or Actual Cash Value?
This is one of the most important pieces of renters insurance. Even if you are just starting out, ask yourself how much money it would cost to replace your belongings, like your furniture, electronic equipment, and your entire wardrobe. The figure could be staggering.
If your upstairs neighbor has a water leak and your ceiling collapses, and your apartment withstands substantial water damage, you could replace most of your stuff with renters insurance. Be careful to read the fine print with respect to this, however. If your affordable renters insurance in Alabama covers replacement costs, that means you could go to a store and buy new items for the ones that were destroyed (up the limit of the policy after you pay the deductible). However, if your policy only covers current market value, you could find yourself in a very different situation. The current market value of a computer or TV or coat would be what you could sell it for used. This could easily be a fraction of what it would cost to replace a ruined item.
Theft is another consideration with renters insurance. Nobody ever wants to be the victim of theft, but renters insurance can give you peace of mind that you would be reimbursed financially if this were to happen. Make sure to check what limits are placed on the theft of cash vs. property and (once again) if the property is covered at replacement value or current market value.
3. What Additional Living Expenses are Covered in Alabama?
If something like a fire or severe water damage happens and your rental home becomes unlivable for a period of time, your renters insurance policy can help to keep a roof over your head and keep you comfortable during the interim. Make sure to look at exactly what costs are included.
Would a low-cost renters insurance policy in Alabama cover a hotel for you and your family while your apartment is being repaired? If so, for how long? What are the dollar limits on this? If you need to stay in a hotel for a month, could you do so based on hotel rates where you live?
4. What is Not Covered (or is Covered at a Low Amount)?
Even if you don't live a lavish lifestyle, you probably have some belongings that are dear to you and would be expensive to replace. Making sure that your renters insurance will cover these properly is key. Most renters insurance have specific dollar limits for jewelry, computers, artwork, and at-home business equipment that may fall well short of the replacement cost of these items. If you have an engagement ring, use a computer for work or personal use, run a small business out of your home, or own other valuables that could be difficult to replace, make sure that you know what is and is not covered.
The good news is that you can often add these items to the policy with what is referred to as a "rider" for a small additional charge. This will usually require receipts and or appraisals for the items covered. For example, if you have a $500 limit for jewelry on your renters insurance policy and you would like to insure an engagement ring that cost $1,500, you would need to provide an original receipt or perhaps have it appraised at a jewelry store and send this documentation to the insurance company to have the rider added.
Working from home is now the norm for many of us. If you do some or all your work from home using specific tools or computer equipment, make sure that you know what is covered and what is not. Does the computer equipment belong to you or your employer? What would happen in the event of theft? What would happen in the event of water damage or fire?
In some cases, renters insurance will not cover claims when a business is operating on the premises.
5. Are There Bundle Discounts Available for Insurance in Alabama?
Many insurance companies offer discounts if you carry more than one type of policy with them. For example, if you are looking for affordable renters insurance in Alabama, perhaps the insurance company that covers your car will give you a percentage off of both policies if you buy from them.
Renter and auto insurance bundles are probably your most common combination but think about all of the types of insurance you might have. Many insurance companies carry a large line of products, and it can be worth your while to ask your current insurance agent about possible discounts as well as to research them online.
Find Your Cheap Renters Insurance in Alabama Today
In Alabama, USAgencies Insurance can help get you situated with cheap renters insurance. Call us at 800-420-3712, contact us online, or visit us today to learn more about how we can help you get the renters insurance you need!