How to Safeguard Your Motorcycle Against Theft in Louisiana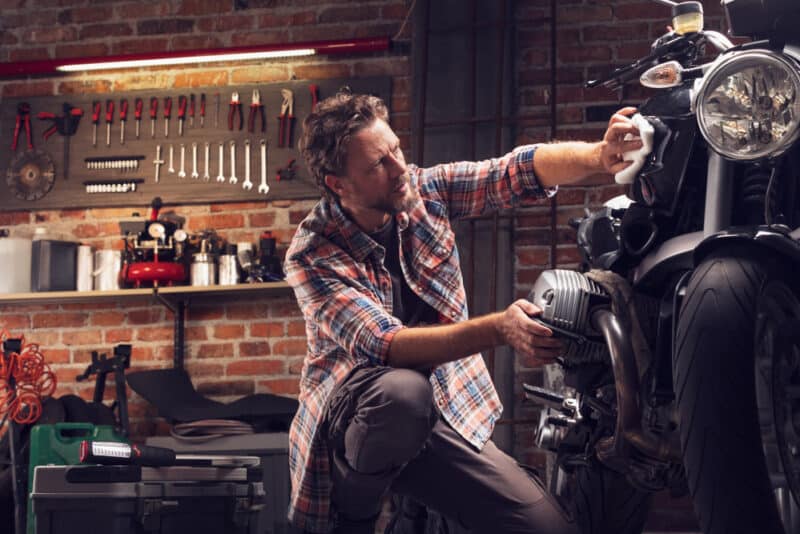 What if a moment's carelessness led to losing a valuable possession?
For many Louisiana bikers, their motorcycle is their best friend. Unfortunately, it's quite easy for thieves to steal a bike away from an unsuspecting owner. Your motorcycle insurance may help ease the pain, but it's always hard to say goodbye to a good friend. Therefore, if you really want to keep the thieves at bay, you need to understand the best techniques for protecting your bike.
What are the best ways to safeguard your motorcycle against theft in Louisiana? Keep reading to find out!
Watch Where You Park
Our guide is going to cover ways that you can protect your motorcycle even when it's just parked at your home. However, as you might expect, most motorcycles (especially expensive ones) get stolen when riders park them somewhere in the city to go work or run some errands.
Make no mistake: your first line of defense in preventing your bike from getting stolen is to park in a safe location. Whenever possible, try to park your ride in a well-lit area that has high visibility and plenty of foot traffic (even if it's been raining outside). The majority of thieves act when nobody is looking, so you can deter them by parking your bike in an area where everyone can easily see it.
Park the Bike in a Garage Where Possible
You're probably proud of your ride, and you may enjoy the idea of showing it off to the world. However, when the motorcycle is at home, the single best thing you can do is to keep it inside a garage rather than parked in your driveway (especially during the winter).
Tucking the bike in a garage means it is much harder to access than say, just throwing it onto a truck like they could if it was in your driveway. Furthermore, you can enhance your garage by adding alarms and improving the locks, all of which protect your ride the same way a helmet protects your head.
Parking your bike in a secure garage is also one way you can get a discount on your insurance.
Keep Your Steering Lock Off the Ground
Sometimes, protecting your ride is all about the little things. For example, your bike lock is a pretty basic way to stave off thieves. You can make the lock much better by simply keeping it off the ground.
The way that thieves get past your steering lock is by breaking it, and they need quite a bit of leverage to do so. By simply keeping your own lock off the ground, you can deny them the leverage they need. It doesn't mean your lock is now foolproof, but it does mean that most would-be thieves will just move on to a motorcycle that is easier to steal, helping you to stay safe.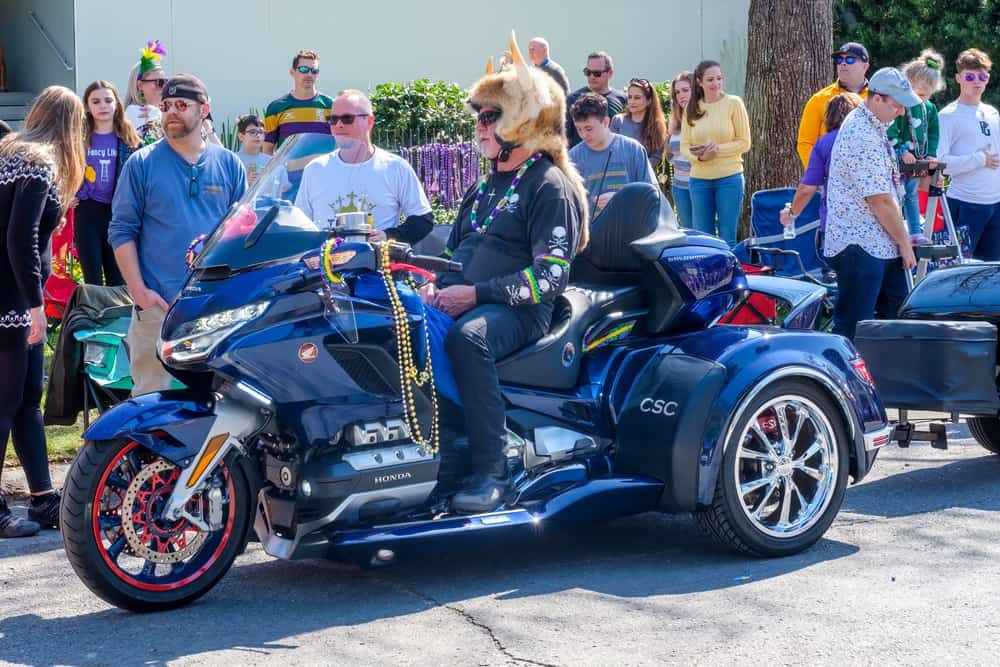 Add Anti-Theft Measures to Your Bike
If you're really worried about the steering lock, we have a simple suggestion for you: add more high-tech anti-theft measures to your motorcycle as soon as possible.
The most basic example of this is to add alarms to your bike. These function much like car alarms and warn drivers when someone is tampering with their bike. While this is a much simpler measure than, say, installing a kill switch (more on this later), it's an effective way of keeping your ride safe. As with home security systems, you might be surprised to discover how much of a deterrent a simple sticker is that warns thieves what will happen once they touch your bike.
Remove the Spark Plug
Sometimes, the simplest security methods are also the best. For example, one of the best ways that you can keep your ride from getting stolen is to simply remove the spark plug when you are not using the vehicle.
While this technique can be very effective, you probably don't want to do it every single time you park somewhere. If you know your motorcycle is going to be somewhere for a long time (perhaps in storage, or even parked at the airport while you travel), this is an easy way to prevent theft. Make sure that you stuff a clean rag into the spark plug hole to keep debris from building up while the bike is not in use.
Install a Kill Switch
Another smart way of preventing the theft of your motorcycle is to install a kill switch.
On the most basic level, this kind of switch keeps the bike from turning on if someone doesn't hold down the switch. As we noted before, most vehicle thefts require thieves to act quickly while nobody is paying any attention. If they can't figure out how to turn your motorcycle on to drive away with it, thieves will likely move on to easier targets.
Use Chains and a Ground Anchor
Do you keep your bike in a garage at home? If so, you can take advantage of our favorite security feature: heavy chains anchored to the ground. Such chains may be anchored directly to the surface or looped through sturdy bolts.
As long as you put the chain through the frame and not just the wheel, you can make sure that no thief can easily break in and get away with your prized possession. If you supplement this security measure with alarms and heavy-duty locks on the garage itself, you can make it virtually impossible for a thief to succeed.
Give Your Bike the Protection It Deserves!
Here at USAgencies, we offer the motorcycle insurance you need at the prices you deserve. If you're ready to get motorcycle insurance today, you can request a quote online, visit us at your nearest office, or call us at 800-420-3712.