11 Ways to Get the Most for Your Used Car in Alabama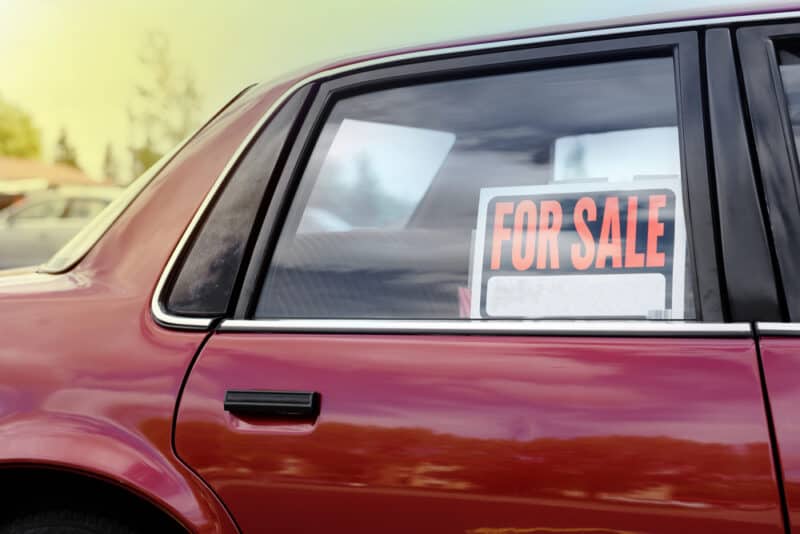 What if a few bad decisions kept you from earning thousands of dollars?
When you're trying to sell a used car in Alabama, you might be tempted to take the first offer you get. If you don't know what you're doing, you could effectively cheat yourself out of a major profit on that automobile you've been protecting with solid car insurance.
So how can you get the most value for used cars in Alabama? Keep reading to discover 11 of our best secrets!
1. Clean Your Car Before Trying to Sell It 
When you first start researching tips for "selling my car" online, you'll find plenty of great ideas. Sometimes, though, the simplest ideas are the best. For example, it's vital to thoroughly clean your car before you try to sell it!
In this case, the old saying is true: you never get a second chance to make a first impression. You may have a great car in perfect condition. If it looks like a college student has been living out of your car for the last month, it can be a serious turn-off for potential buyers.
Spend some time getting both the exterior and interior of your car professionally cleaned. Don't just settle for a car that looks good…make sure it passes the "sniff test" before you try to make a sale.
2. Research Your Car's Value in Alabama 
How much are used cars worth? Our guide will walk you through different factors that can drive the price up or down. Before you get started, it's important to know the baseline value of your vehicle.
The best way to investigate that baseline value is to use trusted online guides. For example, we often rely on the Kelly Blue Book values to determine how much a used car is worth.
It's important to be prepared to negotiate (more on this later). However, researching the value ahead of time can give you invaluable information for selling your car.
3. If You Sell Through a  Used Car Dealer in Alabama, Get Multiple Offers 
Generally speaking, there are two ways to sell your car: selling it yourself or going through a dealer. Many owners of used cars prefer going through a local dealer to simplify the process.
There is nothing wrong with selling through a dealer. Nevertheless, you shouldn't settle for the first offer you get. Instead, consider getting offers from multiple dealers before making a sale.
Most of the time, these offers are good for a certain period of time. By getting several offers close together, you can get all the benefits of selling through a dealer while still getting the best possible price.
4. Separate Negotiations Over Trade-In Value at the Alabama Used Car Dealer 
One of the reasons people like to sell used cars through a dealer is because they need to buy a new car. Therefore, trading in the old car and snagging a new car helps knock out two birds with one stone.
If you decide to do this, there is one important tip you must follow: negotiate the trade-in value of your car separately from the purchase of the new car. Most dealers will try to pressure you to do both at the same time, touting this as a "package deal" that can save you both time and money.
In reality, used car owners usually end up making less profit due to mysterious behind-the-scenes accounting on the part of the dealer. If you get a trade-in value quote in writing before negotiating for a new car, you maximize your chances of getting the best possible value.
5. Consider Selling the Used Car Yourself 
So far, we have focused on what to do when selling your used car to a dealership. However, if you don't mind putting in a bit more work, you may be able to get a better value by selling the car yourself.
Dealerships rarely offer you anything close to the retail value of your used car. That is because they are calculating the costs of things like refurbishment and repair, all while trying to maximize their own bottom line.
Nothing keeps you from handling refurbishment and repairs yourself. So long as you can handle all of the paperwork, selling the vehicle yourself could net you a much higher profit.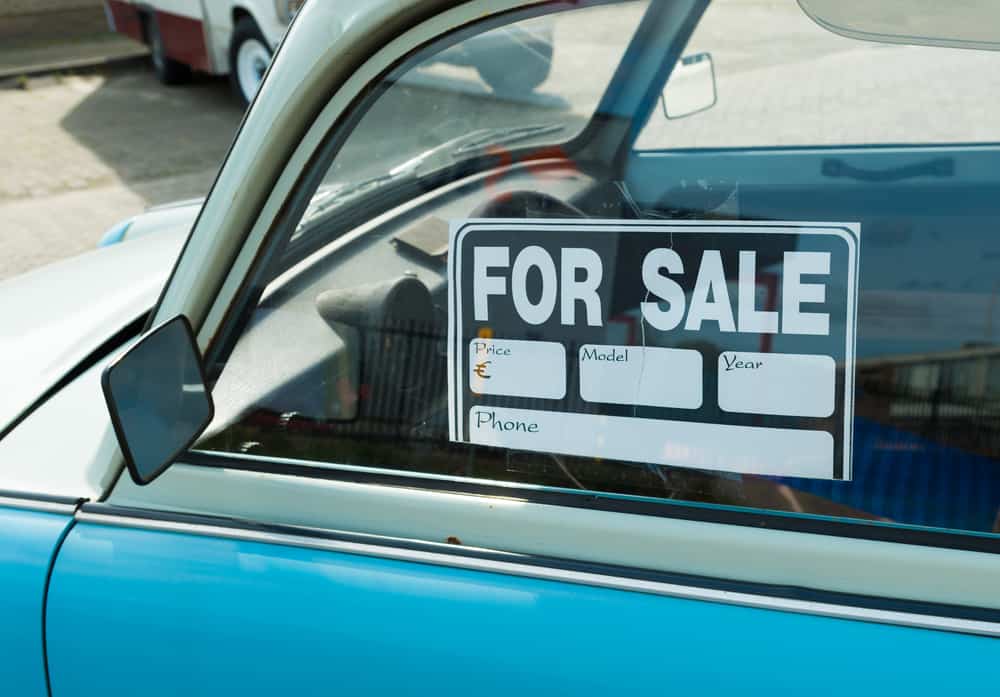 6. Get Regular Car Maintenance for Your Used Car  
Ever hear the phrase "an ounce of prevention is better than a pound of cure?" Well, that phrase has never been truer than when you are trying to sell a used car.
As we noted above, you will always get a better deal on used cars if you repair and refurbish them ahead of time. Some sellers get discouraged, though, by the fact that these costs eat into their potential profit.
However, regular car maintenance can keep minor issues from turning into major problems. Better yet, a history of regular car maintenance may help you negotiate a higher price among buyers. That's better than someone turning you down because your car is making a funny noise.
7. Sell Your Used Car in the First Half of the Year 
One of the big "X factors" when selling your car is human psychology. Simply put, buyers sometimes have irrational thoughts and feelings, and this affects how much they are willing to pay.
Perhaps the best example of this is that buyers tend to pay a higher price for used cars during the first half of the year. During the first and second quarters of the year, there is a longer wait until new car models come out. Therefore, buyers like to purchase used cars in the first half of the year because the used car feels newer than it would later in the year.
Sure, it may not make a lot of sense. If you can afford to wait until the first or second quarter to sell your car, you may walk away with a lot more money.
8. Compare Local Prices for Similar Used Cars in Alabama  
When it comes to car values, informational sources, like the Kelly Blue Book value, can only tell you so much. That is because to the local market, how much other people are selling similar cars for sets the value.
Sometimes, this can work in your favor. For example, maybe your model car or similar models have been selling for higher than the KBB price. Other times, though, other drivers might be underselling their used cars for less than they could otherwise get.
Long story short? It's always worth your time to o see what used cars are selling for on places like Facebook Marketplace. Trust us: those buying cars are doing the same thing! With a little luck, you might be able to find the perfect time to sell your car for a good profit.
9. Killer Marketing for Your Alabama Used Car  
If you're selling your used car on your own, one of the biggest struggles may be marketing the car. If you take the time to craft solid marketing, it may really boost your bottom line!
For example, you need to take great photos. While other details are important, photos will be the first thing that anyone looks at when it comes to an online listing. Consider hiring a professional photographer if you can. If you can't, take the photos yourself with the highest-quality camera you have, and try to take pics during the golden hour (the hour right after sunrise or the hour right before sunset).
As for the listing, make sure to give a brief description that outlines the car's condition, what its best features are, and why you are selling it. Be sure to list a price, whether you are open to negotiation, and how you will accept payment.
In other words, your listing should show off your car and answer most of the questions an average buyer might have. This makes it easier for them to make a decision and buy your used car.
10. Know the Factors That Raise the Used Car's Value 
If you're feeling lucky, you might consider setting the car price a little higher than the KBB value. What would make a used car worth extra cash to a buyer?
The first thing is something we touched on before: regular maintenance. If you can show you have been taking care of the car, many will pay extra for the peace of mind this brings.
If your car still has a warranty, that usually commands a higher price. The same goes if it has new features, such as new tires or brakes that you recently installed.
Of course, this idea goes the other way as well. If the car is in poor condition, needs serious refurbishment, or you simply need to make some quick cash, consider setting the price lower than the listed value.
11. Negotiating Tips for Your Used Car  to Know Ahead of Time 
Haggling over the price of a used car is a time-honored tradition. Assuming your price is up for negotiation, it's important to go into a possible sale with a few negotiation tricks under your sleeve.
For example, you need to know your lowest possible price. Don't tell the buyer, and make sure your initial price is higher. That way, someone can negotiate you "down," and you still come away happy.
Don't waste your time with sellers who make insulting lowball offers. Make sure you have all the relevant paperwork on hand so you can make a sale on the spot if needed!
Protect Your Used Car with the Best Insurance in Alabama 
Now you know how to sell your used car for a nice profit. You can then invest your newfound cash into a new car. But do you know how to protect your new vehicle?
Here at USAgencies, we take pride in offering Alabama residents the most competitive rates and coverage on car insurance. If you're ready to get the best car insurance, come request a quote online. Or you can come to visit us at the nearest office. Finally, don't be afraid to pick up the phone and call us at 800-420-3712.