What You Need to Know If You're Traveling During Mardi Gra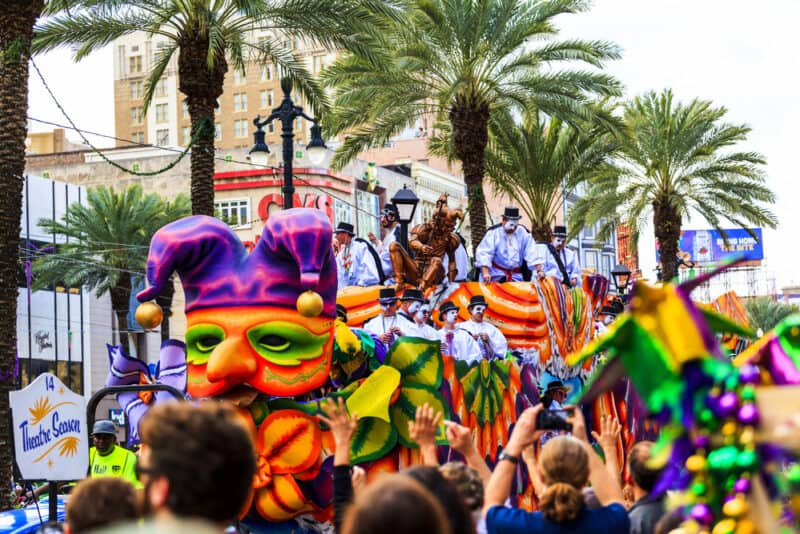 Ah, Mardi Gras.
A time to let the good times roll! But if you're driving around New Orleans during Mardi Gras, it's not all festivities and fun – there are definitely a few factors to keep in mind, including making sure your car insurance in Louisiana is up to the task.
Whether you're traveling downtown to Canal Street for the parades or going out a bit further to the historical Ninth Ward and Bayou St. John, some facts about driving in the Crescent City can give even the steeliest among us a pause, especially during Mardi Gras!
Plan Ahead for Driving in New Orleans
Despite the craziness of this French Quarter festival, it is possible to find your way around if you plan ahead of time and expect the unexpected.
In this article, we'll tell you what you need to know if you're traveling during Mardi Gras.
So, laissez le bon temps rouler (let the good times roll)! And be aware of these following nuggets of wisdom.
1. Parking Costs Can Be Higher Than Usual During Mardi Gras
First of all, parking costs can be expensive since everything is crowded. After all, parking during a parade is bound to be chaotic. Plus, it'll cost an arm and a leg if you don't plan ahead. We all want to enjoy the festivities without a hitch, but it's not realistic when whole streets are shut down.
Despite the fact that finding a spot can be difficult — especially when prices are high — it's still imperative to follow posted signs until you find a place to park. Nothing ruins a great time faster than missing half of the parade due to scrambling for parking or receiving parking tickets. Making sure your vehicle is legally parked will help ensure everyone has enough time to get where they need to go safely and enjoy the show!
2. Expect Roads to be Crazier than Usual in NOLA
If you're lucky enough to be traveling during Mardi Gras, buckle up and get ready to take a ride in the wild, wacky world of unexpected happenings! Forget about having any expectations of sanity on the roads – everything turns upside down as Mardi Gras unfolds. Therefore, be extra cautious when traveling during this time. But remember, the craziness is part of the fun. Just make sure to keep an eye out for that errant strand of beads while keeping your foot on the brake.
3. Locate the Nearest Parking Garage
It may be wise to plan to park in a parking garage if you're traveling to New Orleans around the time of Mardi Gras. As we mentioned above, street parking is tough, and all the rules are still enforced. Locating a parking garage that's near your final destination will save you time and hassle!
4. Watch Out for Crowds Around Mardi Gras in LA
With thousands of visitors ready to flaunt their feathers and beads and dance in the streets in celebration, the roads can quickly become congested with revelers. So remember, when you hit the city streets during Mardi Gras, stay alert and watch out for crowds.
5. Use Route Optimization Around the Big Easy
With Mardi Gras right around the corner, there's no better way to ensure that you arrive at your destination safe and sound than by utilizing route optimization. Taking predetermined routes with fewer stops will enable you to eliminate potential distractions and enhance driving safety. Plus, with a designated path in place, you'll be able to reduce the amount of time you spend behind the wheel, allowing you more time to enjoy all that this exciting carnival period has to offer.
So, whether you plan on hanging out in The Big Easy, or you're just passing through, make sure you utilize route optimization so you have more time for beignets and beads!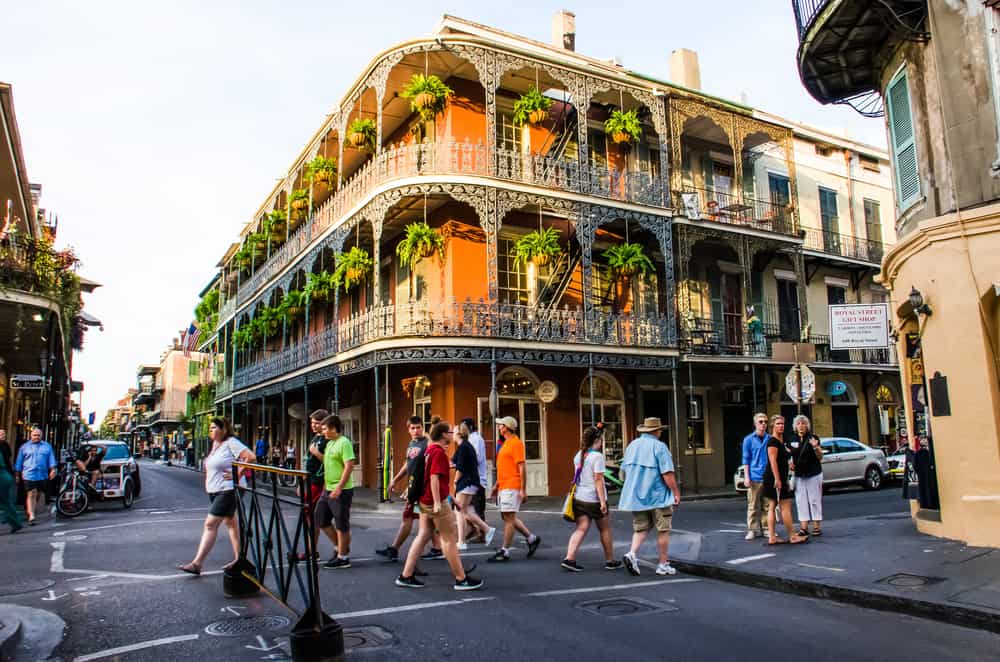 6. Stay Sober
It's important to have fun, but not too much fun! It's easy to get caught up in the revelry of Mardi Gras, but remember that you should never drink alcohol and operate a vehicle – even on Fat Tuesday. Staying sober is probably the number one thing that will keep you safe (and out of trouble!) when traveling in New Orleans during Mardi Gras. Not to mention, it'll help you avoid a DUI.
7. Make Sure You Drive the Speed Limit
When in New Orleans, do yourself – and everyone else – a favor and drive the speed limit. Trust us, there is nothing less exciting or festive than getting pulled over during Mardi Gras. If you want to get out of car trouble and into carnival trouble, drive responsibly and adhere to the speed limit. It's not hard; just make sure whatever you do, it's at a safe speed.
8. It's Still Winter in New Orleans: Prepare Your Car for the Worst
Don't let Mardi Gras be the exception to your car maintenance! New Orleans can still experience wintry weather in February. So it's especially important to make sure your car is prepared to handle any surprises that Mother Nature may have up her sleeve.
Think of it as snow-lace insurance: Make sure all your fluids are filled, the tires have sufficient tread, and the brakes are checked regularly. After all, you don't want them getting squishy when you're driving streets adorned with beads and confetti. While Mardi Gras joy may fill up your tank, let's not forget to keep your car's full, too!
9. Have Fun While Visiting Louisiana!
You probably didn't expect this one. But if there's one thing that we should learn from Mardi Gras, it's to have fun and not take life too seriously. So if you find yourself stuck in traffic in the French Quarter, try to make the best of it! Remember that fun is always just around the bend when you're in New Orleans. And you'll reach your destination before you know it.
If you plan ahead and exercise smart decision-making while on the road, then you'll surely have an incredible journey celebrating one of the most colorful cities during the craziest time of year!
Explore Low-Cost Auto Insurance Options in Louisiana Today
Planning to drive to New Orleans to celebrate during Mardi Gras? Great news — you can find the perfect insurance coverage without breaking the bank!
At USAgencies, we're here to help make sure you get the auto insurance coverage you need at prices that won't break the bank. To get started, you can request a quote fast and easily with our online form, call us at 800-420-3712, or come to your nearest USAgencies office.