How to Safely Buy Used Cars in Louisiana
Buying used cars in Louisiana can be a tricky undertaking today. After all, the market for used cars is currently very high since new vehicles are in short supply. That means that a purchase mistake might cost you a lot more than it would have even a few years ago. You should also keep in mind that the type of vehicle you purchase may have an effect on your car insurance.
That's why we've put together this brief guide to the steps you should take to protect your wallet and get a ride that's as dependable as possible.
Carefully Consider Your Sale Source for Used Cars in Louisiana 
The biggest mistake you might make is buying your used car in Louisiana from a sketchy seller. Your safest option is always to make your purchase from a reputable dealer. It can be even safer buying only a certified vehicle from such a dealer for maximum dependability assurance.
Yes, you'll pay more for a car from a dealership. They have to make a return on investment, after all. The sticker price must help cover staff, overhead, marketing costs, and a whole lot of other expenses. That's different than private sellers who might complete a sale for just enough money to get the car out of their driveway.
Despite the higher purchase price from a reputable dealer, you might be able to negotiate for a new set of tires or a brake job. And you can be sure that the dealer will assume responsibility for problems that show up soon after you leave the showroom. After all, the dealer's reputation is at stake.
Your next best option is to buy from a trusted friend or family member. Or at least a friend of a friend. The price might be considerably less than what you'd pay at a dealership, and the seller will probably be frank about the condition of the vehicle. The only downside is that, unless you have hundreds of trusted friends and family with used cars in Louisiana they want off their hands, you probably won't have a great selection.
While a seller who's a total stranger can be the riskiest option, you might not have a choice. Dealer offerings might be beyond your budget, and your friends and family might not have anything available. Read on. The rest of this post will focus on steps to take to protect yourself when buying used cars in Louisiana from any source, but especially from private parties.
Take a Test Drive 
This isn't possible if you're buying sight unseen from a reputable online dealer. But whenever you can, get behind the wheel and see how it feels. There are several warning signs a test drive can reveal.
For instance, if the car pulls to one side, it might have sustained serious impact damage. A hasty paint job might cover rust or shoddy bodywork. A smell of mildew could be a sign the vehicle was caught in floodwaters. Any signs of water can bring on future electrical problems.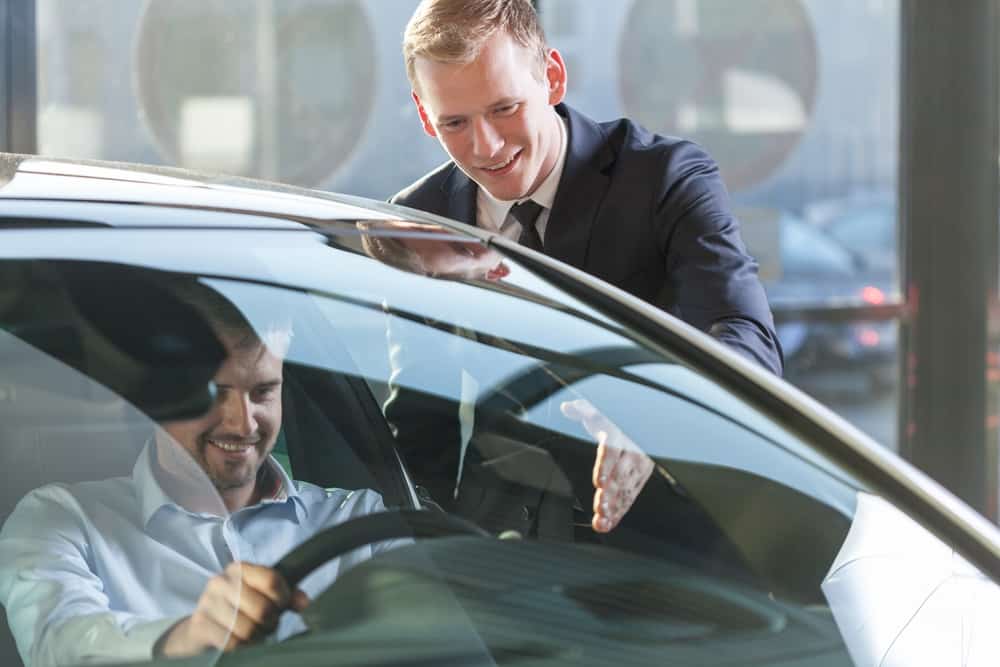 Challenge the Asking Price 
Challenging the asking price can be hard to do today at a dealership. As we said, it's pretty much a seller's market right now. But regardless of where you're shopping, you should first conduct a quick, easy and free Kelley Blue Book search.
The website is intuitive and yields a lot of information by just filling out a few fields. You'll input a description of the car you're thinking of buying, from make, model, and year to one of four levels of condition, plus a few other ways of describing the vehicle. From that, you'll be able to see a range of what you should expect to pay for used cars in Louisiana from a dealer, for a certified vehicle, or from a private party.
Your Kelley Blue Book feedback can help you in a couple of ways. It can be used as a negotiation tool, perhaps convincing the seller that they've overpriced their vehicle. Or, at the very least, if the seller won't drop the price, you've got a good excuse to walk away.
Examine the Seller's Title 
Your first objective is to make sure the seller actually has a title. If you're buying from a stranger, this could be critical. Don't accept any excuses from a seller who's "misplaced" the title or offers to mail it to you after you've made payment.
The National Insurance Crime Bureau is a valuable resource for finding out if the vehicle has been reported stolen or been declared a total loss in an insurance claim.
Get a Mechanical Inspection 
In Louisiana, this isn't just good advice. It's the law. You must have an authorized mechanical inspection before you can register your newly-purchased vehicle. While your test drive might reveal the car's most obvious flaws, you need a more professional opinion unless you're a trained mechanic yourself.
You're best off to get your inspection done by an ACE Certified mechanic.
Get a Car Insurance Quote Before Your Purchase 
Consider car insurance to be a hidden component of your vehicle sticker price. After all, you might well be paying for your coverage long after you've finished making car payments. That's why it's so important to have a good idea of what your used car insurance premiums will set you back before you've made that major purchase decision.
It's easy to do. Just call up your insurance agent and describe the vehicle you're thinking of buying. The agent might ask a few more questions to help you find applicable rate discounts before giving you an estimate of what your coverage is likely to cost.
Affordable Car Insurance for Your Louisiana Used Car 
We're here to help you from the moment you decide to buy a new or used car in Louisiana and for as long as you own the vehicle. Fill out our brief online form to receive a quick and free car insurance quote. Call USAgencies at (800) 420-3712 or find a USAgencies location near you.